HOLD ON!
This article has information copied straight from Wikipedia, a wiki on the Wikia network, or another webpage entirely without citing the proper credits.
Zakum



Creator(s)

Dark Ruler

Download

Origin

Maple Story
Zakum is a high-level boss character from MapleStory, who appears at the very bottom of the caves of El Nath mountains.
Zakum was a spirit sealed in a tree deep in the mines< of El Nath. A mining town that once existed nearby eventually discovered this tree. At the time, Zakum was a peaceful monster that had no enemies, but the greed of the miners corrupted it. As the spirit was corrupted, it grew smarter, and finally became capable of controlling the town's populace. It forced them to build an enormous statue in tribute to it. The now evil spirit of Zakum possessed the statue, subjugated all the humans and eventually killed everyone in the town. Zakum now rests deep in the lava caves, waiting for powerful players to challenge his might.
In M.U.G.E.N, Zakum has been made once by Dark Ruler.
Gameplay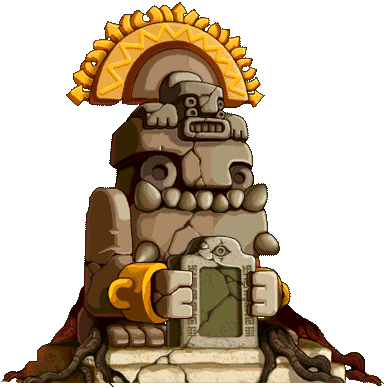 Zakum is a boss character. It has very high health, and is also able to summon monsters similar to the original game. Just as in the original game, all 8 of Zakum's arms must first be destroyed before the body can receive damage. If the monsters Zakum summon are defeated, they'll drop potions that can restore your life.
Stats
Movelist
Hovering the mouse cursor over the Command Input icons will display text that refers to the inputs set in M.U.G.E.N's Key Config.
Icons encased in square brackets [

] require the respective button(s) to be held down. Hovering the mouse cursor over the icon displays the hold duration if applicable.
Palette Gallery
Videos