I was incredibly busy at making these posters, and I hope you like it!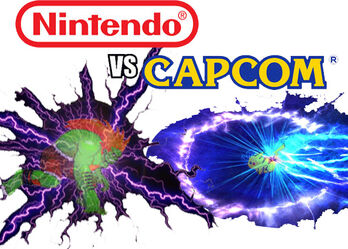 Although something DID catch my mind, it was in one of Endercreeper's most recent post's,
"Hey Endercreeper, can you make the Mewtwo char 2-D instead of 3-D, I like it and all, but I would MUCH perfer him 2-D. If your curious about what sprites to use, I saw WIndindi's M Bison vs Mewtwo poster, and maybe you should build the 2-D sprites after that! IDK, just a sugestion, if you can, PLEASE do that!"  
Actually, I TOTALLY agree with this users request, PLEASE DO THAT!! I would SO use that! Speaking of Endercreeper, I am saddened due to him canceling MUGEN Kombat... But he'll have really cool stuff coming up, I'm sure! But if you can read this Endercreeper, PLEASE do the Mewtwo 2-D transition, I would SO use that! To be honest, I really dislike Mewtwo's 3-D model, but if you could transition him to a new 2-D styled fighter, (with the same attacks, I'm sure) I'd LOVE that! But if not I totaly understand. Anyway, shout out to you... so what else...? 
Oh yes! There was quite a lot of comments on my "Poster Post", and I saw the majority (including Endercreeper himself) liked it, so thanks! I guess that's all for now, but feel free to comment below and I will respond as soon as I can!
Ad blocker interference detected!
Wikia is a free-to-use site that makes money from advertising. We have a modified experience for viewers using ad blockers

Wikia is not accessible if you've made further modifications. Remove the custom ad blocker rule(s) and the page will load as expected.