While I was at my local (comic book) store, I meet a Shonen Jump worker who works on the Yu-Gi-Oh! series!! While I was at it, I had an interview with him, here's what went down (briefly):
Q: What do you do at Shonen Jump?
A: I work on translating manga over to the America's, English and Spanish.
Q: Nice! What series are you most fond of?
A: Dragon Ball, One Peice, and most of all Yu-Gi-Oh! I work on the Yu-Gi-Oh ones the most, as well as others. 
Q: Sounds intense! Two languages and all! BTW, allow me to introduce you to something! *Shows him Nintendo vs. CAPCOM: Clash of Legends*
A: *after reaction* O_O Nice! And I see you have Dark Magician Girl too! 
Q: Yes I do!
And the rest of it was nice too! Also, I got a interview with Dark Magician Girl (voice actriss)! I showed her the game as well and was rather impressed! And finally, I got to meet the Yu-Gi-Oh! Abridged team as well as the Dragon Ball Abridged team and IT WAS AWESOME!!! *no spoilers allowed, sorry* They also saw Nintendo vs. CAPCOM. Nick was too much in love with himself. Masako X was able to beat the game as, well, Goku! I also talked to Android 18's voice actres, Shudo. Overall, had a really fun weekend! Oh RIGHT... I almost forgot...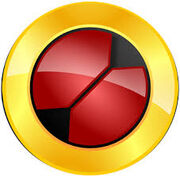 Ad blocker interference detected!
Wikia is a free-to-use site that makes money from advertising. We have a modified experience for viewers using ad blockers

Wikia is not accessible if you've made further modifications. Remove the custom ad blocker rule(s) and the page will load as expected.