This demo is far diffrent from others, now, you can only play 27 characters but with new stages. I know that sounds really bad, but if you will, please check it out. This is the LAST demo, and it's actually a demo. the other so called demos are now concidered simple betas. So now, be prepared for a lot of the future, which will be the game itself! There's still SO much to do, with so little time. But like I said, thank you all for your support, and I hope you like it! OH YEAH! Also, NvC now is in MUGEN 1.1, giving it better quality and other neat features. So now, here's a gallery!
Anyways, this demo is more for multiplayer purposes more than anything. Also, enjoy it! I seriously hope you like it!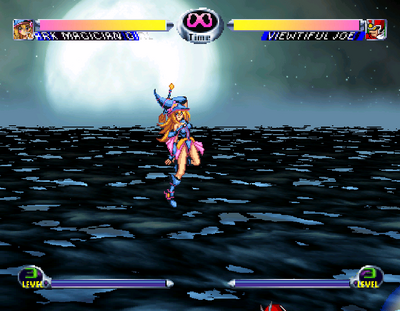 Ad blocker interference detected!
Wikia is a free-to-use site that makes money from advertising. We have a modified experience for viewers using ad blockers

Wikia is not accessible if you've made further modifications. Remove the custom ad blocker rule(s) and the page will load as expected.