What the heck is Animeme Rap Battles??
Animeme Rap Battles (Just a few popular examples)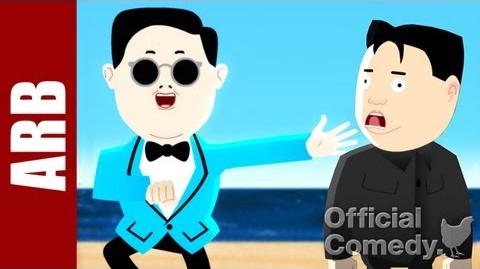 ...Yep, that's the show.
Season 2 for this show is finally happening (announced 4 months ago, and still waiting...*sigh*) Anyways, here's a few ideas I had. (All memes)
Ideas
Sanic vs. Sonic EXE
Kermit the Frog (Muppets) vs. Greninja (Pokemon)
Broady (Yo Mama!) vs. Soviet Soilder (In Soviet Russia...)
...idk tbh... That's all I have for now.

Got any other meme fights? Share in the comments bellow!
Ad blocker interference detected!
Wikia is a free-to-use site that makes money from advertising. We have a modified experience for viewers using ad blockers

Wikia is not accessible if you've made further modifications. Remove the custom ad blocker rule(s) and the page will load as expected.