Argubly, this is the cheapest release of Kyurem. Most of every part of him has been updated, this update features some unique kill code which allows Kyurem to kill characters he could not kill before, such as 2nd Death Star and Omega Tom Hanks. Aside from that I've revamped his 11p mode into a killing machine as shown below.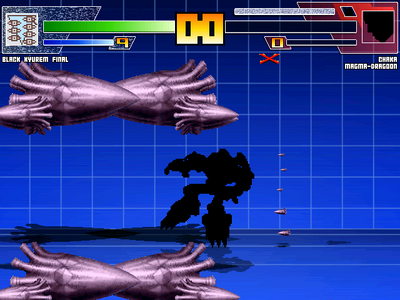 Leave Feedback/comments if you like. Also leave any bugs or errors you may find.
Download:
-Alosson
daniel is a noob
Ad blocker interference detected!
Wikia is a free-to-use site that makes money from advertising. We have a modified experience for viewers using ad blockers

Wikia is not accessible if you've made further modifications. Remove the custom ad blocker rule(s) and the page will load as expected.