Hey there, Barack has been updated, and its freakin chaotic, he has new strikers which make him a bit like Zeeky and a devastating new super move that is sure to make him even more cheap.
No changelog, but heres some of his new moves:
HERE COMES HOMER: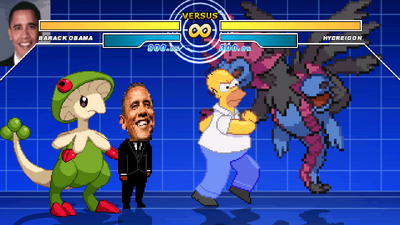 Barack calling Crow to strike his enemy: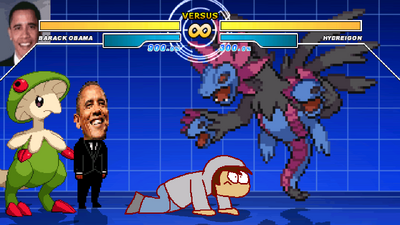 Barack's new devastating Super:
Download Chaotic Barack here:
As of this update, he is 100% complete, updates will still be made but will be minor updates.
Also, post feedback if you like because I always enjoy feedback.
-Alosson
Now that Barack is complete, I can get started on another character I've been planning called Katamari Joe, I'll post more information about my new WIP tommarow.
Ad blocker interference detected!
Wikia is a free-to-use site that makes money from advertising. We have a modified experience for viewers using ad blockers

Wikia is not accessible if you've made further modifications. Remove the custom ad blocker rule(s) and the page will load as expected.