Hello, I have glitchs who remains in the wikia since my mother has send a mail from my computer. 
The images (in the infoboxs, the gifs and in the Read More!) and also the little windows (when I pass my cursor on Log In and the "History, Rename" beside Fight) and the access to chat can not display!
It starts to annoy me, can you help me please?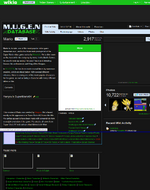 I have a new problem, I have download but the ground's position is not good compared to the characters and stage. I want that the characters to be in the level of the green rectangle, what I must edit in the DEF file ?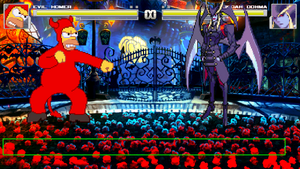 Ad blocker interference detected!
Wikia is a free-to-use site that makes money from advertising. We have a modified experience for viewers using ad blockers

Wikia is not accessible if you've made further modifications. Remove the custom ad blocker rule(s) and the page will load as expected.