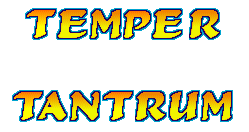 Yep, I'm not sure people are interested though...  Anyways, I've got the two supers right here.  I'm thinking of leaving out Nuclear Fart, as I can't think of how it would work.  Well, see you 'round.
On another note, I kinda got lazy with the later sprites (They're pretty much done now).  So lazy I think I'll re-use the jumping hard kick for the normal jumping kick (Not that it matters, this character isn't really serious at all).
Ad blocker interference detected!
Wikia is a free-to-use site that makes money from advertising. We have a modified experience for viewers using ad blockers

Wikia is not accessible if you've made further modifications. Remove the custom ad blocker rule(s) and the page will load as expected.