So, as you all know, Smash 3DS came out but left out a important character. Ice Climbers (and Mewtwo :3) Just because they aren't in Smash 4 doesn't mean they shouldn't be in MUGEN. That's why I will be making Ice Climbers (and Mewtwo lol). They will play like in Smash and Nana will be following.
Here's a picture. I will be working on Mewtwo soon. Probably after IC. I will posting the progess on IC. So Wish me good luck on them!
Update: Mewtwo is in progress now! (And yes I made the Boxing Ring Stage, I might release it)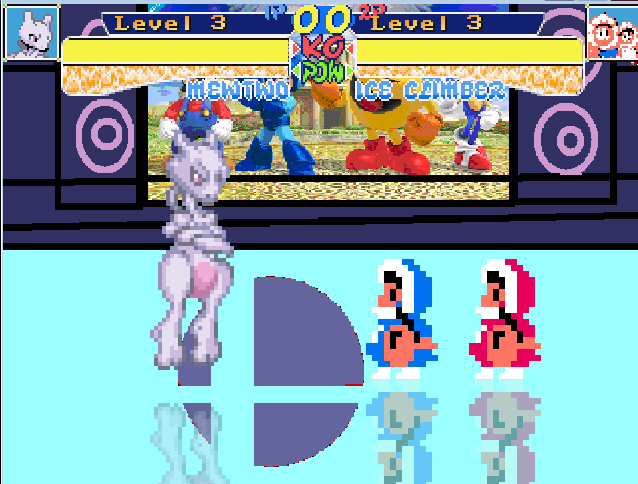 Ad blocker interference detected!
Wikia is a free-to-use site that makes money from advertising. We have a modified experience for viewers using ad blockers

Wikia is not accessible if you've made further modifications. Remove the custom ad blocker rule(s) and the page will load as expected.