4Shared is now forcing the users to create an account to have access to the uploaded files... wich is annoying... at least registering was annoying for me...
Naoki2534 23:35, March 24, 2012 (UTC)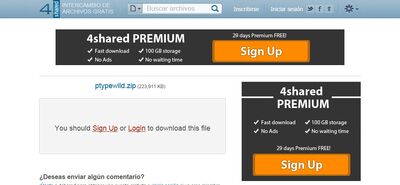 Ad blocker interference detected!
Wikia is a free-to-use site that makes money from advertising. We have a modified experience for viewers using ad blockers

Wikia is not accessible if you've made further modifications. Remove the custom ad blocker rule(s) and the page will load as expected.