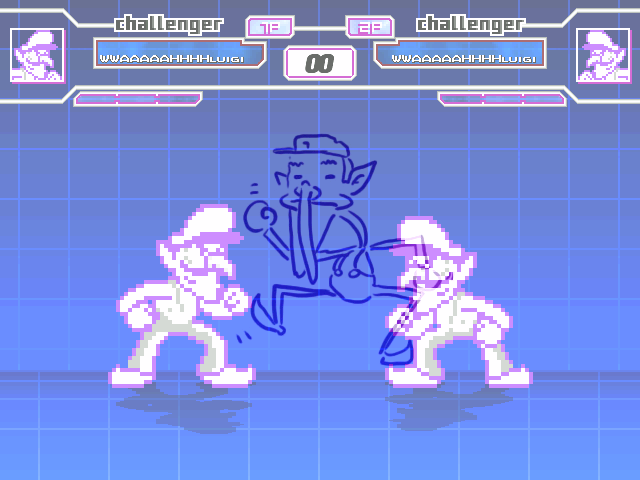 This.../\
WTF have I done:
Gave him a variation of Kung Fu Man's Smash Kung Fu Upper with extremely different results.
He doesn't throw hammers… He throw…HIS OWN HEAD!!!
He has a special 12th Pal, as see. In that picture above. It deplays that image of Waluigi Dancing like there's no tommarow.
Power Charge looks different.
What I May Add:
Refrences to Sonic Lost World, The LEGO Movie, and DOGE
Cameo of Dopefish, because DOPEFISH LIVES!!!!
More helper(If you wanna suggest a MUGEN char for helper, then shoutout who you wanna see as a helper for this char, and I'll consider adding it).
OFFICIAL HELPERS!!!! :D
Wario(Suggested by TheWaluigiKing)
Kyurem(Suggested by Black Kyurem)
New Moves
WAKA-HEEHEEHEEEEEEE!!!!!!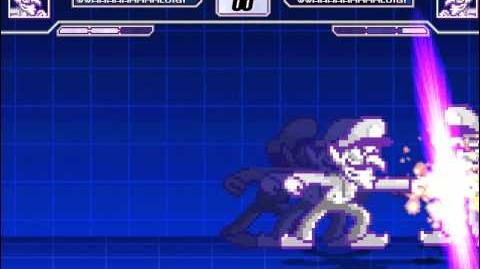 Ad blocker interference detected!
Wikia is a free-to-use site that makes money from advertising. We have a modified experience for viewers using ad blockers

Wikia is not accessible if you've made further modifications. Remove the custom ad blocker rule(s) and the page will load as expected.