People, do you remember the name Reuben Kee. Yep, Reuben Kee or also known as Reu was a mugen author who was the first to create the evil version of Ken. He never copied others work and influenced his own. His imagination was high. So high his Dragon Claw can fly. But poor him fell down into the hands of aqua who threw him into death. 
Reuben Kee En Rui boater/composer/model /mugen author. (9 July 1984 – 23 November 2007) R.I.P.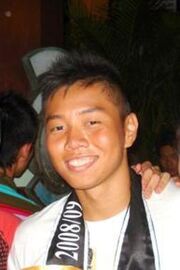 Ad blocker interference detected!
Wikia is a free-to-use site that makes money from advertising. We have a modified experience for viewers using ad blockers

Wikia is not accessible if you've made further modifications. Remove the custom ad blocker rule(s) and the page will load as expected.