Now I am do Chowder, I am not like everyone use computer every day,Because my mother wish I could read more books,I'll be back occasionally.

My Chowder xscale and yscale = 1

Panini:
(My favorite female characters,now she is Helpers of Chowder)
Chowder's pet(Kinchi):
(Sprite by Ivan,But he should adjust the scale = 0.5)
Shnitzel: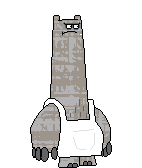 thanks to everybody!!Chowder are Release,now he is here: link
Ad blocker interference detected!
Wikia is a free-to-use site that makes money from advertising. We have a modified experience for viewers using ad blockers

Wikia is not accessible if you've made further modifications. Remove the custom ad blocker rule(s) and the page will load as expected.