(I know, I said my next blog post was a tutorial! By the time you finished reading this and/or commenting on this, said tutorial should be released as a blog post)

I've decided to increase my roster size, as I have some playable W.I.P.'s that I want to put on my roster, although I don't want to replace any of my current chars. Basically, I am trying to do something like this: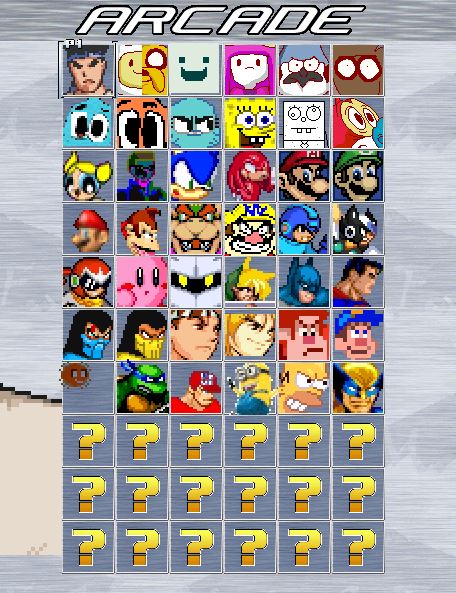 However, I cannot figure out how. I know how to increase to look like this, though:

If anyone could help, that would be nice. Thanks in advance.
Ad blocker interference detected!
Wikia is a free-to-use site that makes money from advertising. We have a modified experience for viewers using ad blockers

Wikia is not accessible if you've made further modifications. Remove the custom ad blocker rule(s) and the page will load as expected.