When FourthRhyme Released his papyrus i was excited to play as him but when i tried to test him out this Pallete error happens when MUGEN opens (the fighter factory i am using is FF3) The def files has the exact pallette in the files of papyrus.  (this program FF3 doesnt seem to work for some reason to read the pallette on some characters)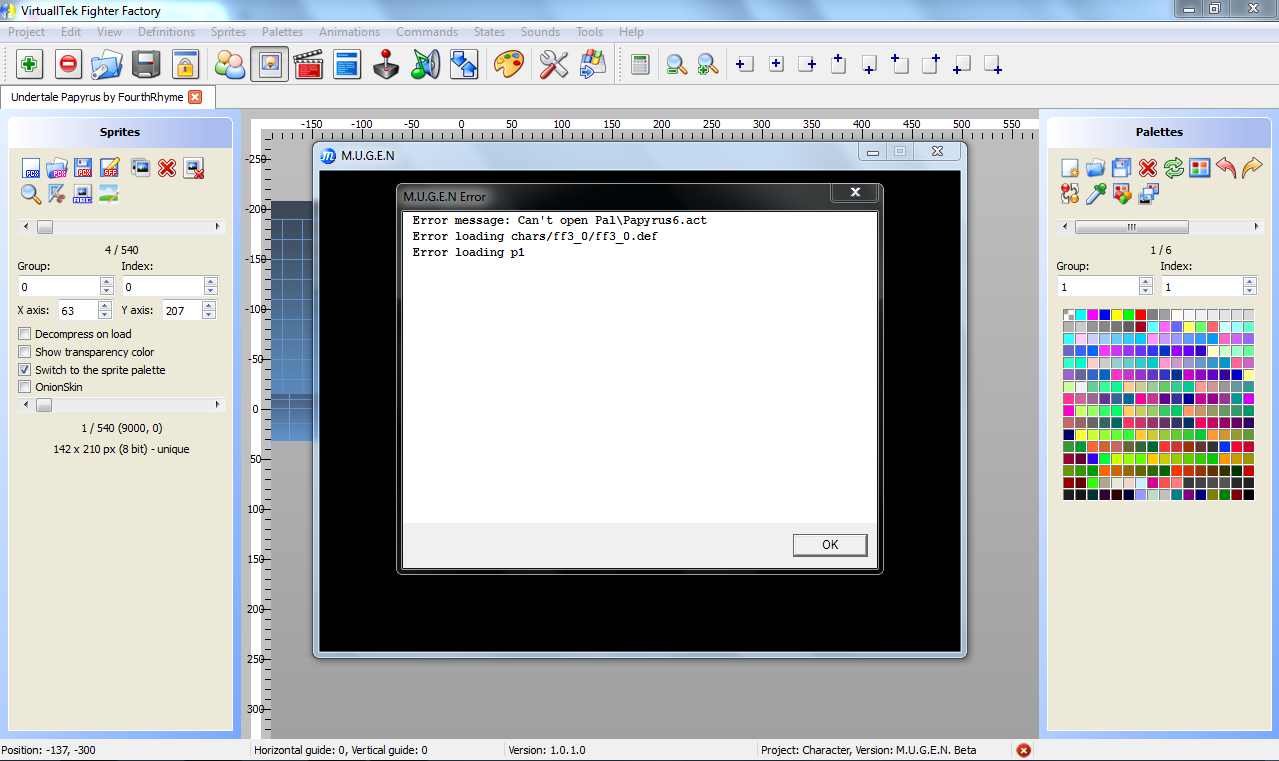 Ad blocker interference detected!
Wikia is a free-to-use site that makes money from advertising. We have a modified experience for viewers using ad blockers

Wikia is not accessible if you've made further modifications. Remove the custom ad blocker rule(s) and the page will load as expected.