Welcome to Vote Number 3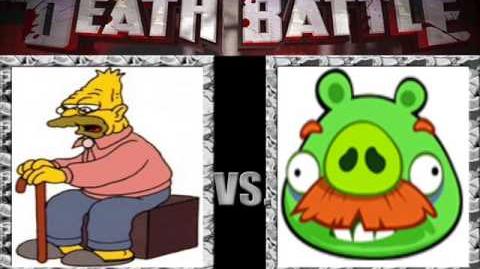 and today you can vote to see who is more ELDERLY
Rules:
Simpsons Fans or maybe not
NO Bad Piggies Fans
Grampa Abraham Simpson II = 8 (4 on YouTube and 1 on Facebook) WINNER!
Moustache Pig = 1 (From YouTube)
Closed Early
Ad blocker interference detected!
Wikia is a free-to-use site that makes money from advertising. We have a modified experience for viewers using ad blockers

Wikia is not accessible if you've made further modifications. Remove the custom ad blocker rule(s) and the page will load as expected.