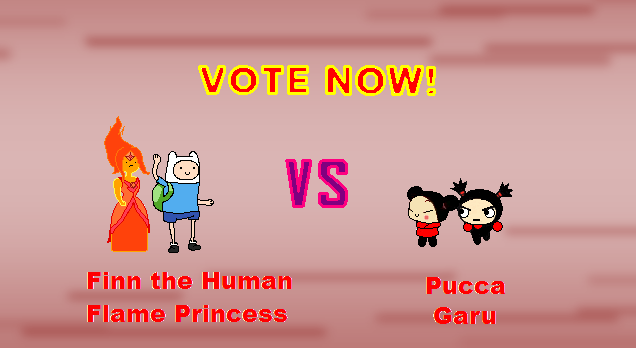 Hi lovers, happy Valentine day! vote now Finn with Flame Princess or Pucca with Garu and in march will realese in Youtube a winner video.
High votes:
Finn the Human and Flame Princess - 9 (11 more in youtube) (1 more in Facebook) in total are 21
Pucca and Garu - 2 (1 Youtube) (3 more in facebook) in total are 6
Leave a comment
Ad blocker interference detected!
Wikia is a free-to-use site that makes money from advertising. We have a modified experience for viewers using ad blockers

Wikia is not accessible if you've made further modifications. Remove the custom ad blocker rule(s) and the page will load as expected.