This Ponytion it's a good idea by ToonAlexSora007, it's a spell attack similar to Midnight bliss, transform the characters into ponies, my name is Jarquin10.
So i give my sprites that ToonAlexSora007 wants to it, or anyone want the ponytion.
Anyone else want the ponytio for the characters?
Comment and enjoy :)
This is my sprites:
El Chavo
Dan
Bartman
Leela Turanga
Hatsune Miku
Meap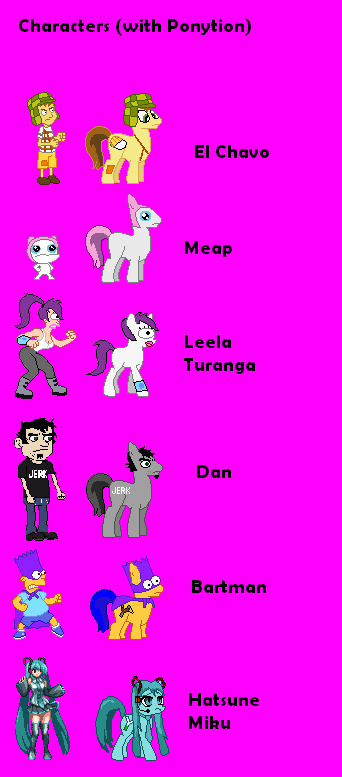 New chars with Ponytions
Mario
Luigi
Homer Simpson
???
Note: the last one is unknow, please leave comment who is it?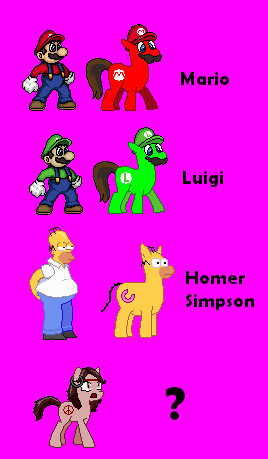 Ad blocker interference detected!
Wikia is a free-to-use site that makes money from advertising. We have a modified experience for viewers using ad blockers

Wikia is not accessible if you've made further modifications. Remove the custom ad blocker rule(s) and the page will load as expected.