NOTE: THIS BLOG IS NOT RELATED TO M.U.G.E.N WHATSOEVER. THIS IS SIMPLY JUST A SHOUT-OUT TO ALL THE SUPER SMASH BROS. 4 ANTICIPATORS OUT THERE.
Oh boy! I hope y'all had a good day with E3 (it depends, if you ever went there. Because I didn't). Three new characters are now revealed for Super Smash Bros. 4!
Okay, first up... we got... Ridley! Nah, just kidding it's the Mii Fighters.
Apparently, with these Mii Fighters, you can customize their outfits. You can choose from 3 types of fighters; brawlers, swordfighters and gunners. Additionally, each type has 12 types of special attacks. (4 directions X 3 variations).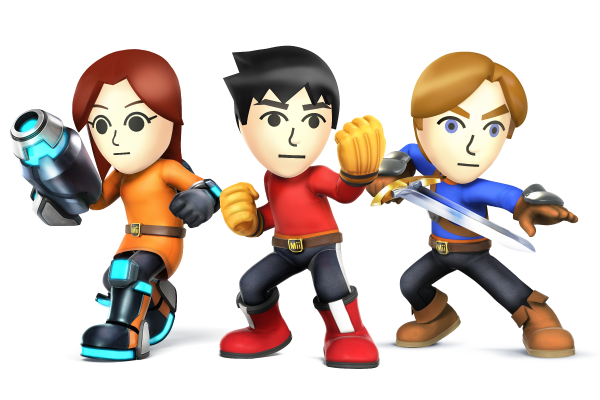 Okay, next up... we have... Palutena! Another Kid Icarus representative! Or most importantly, another female character!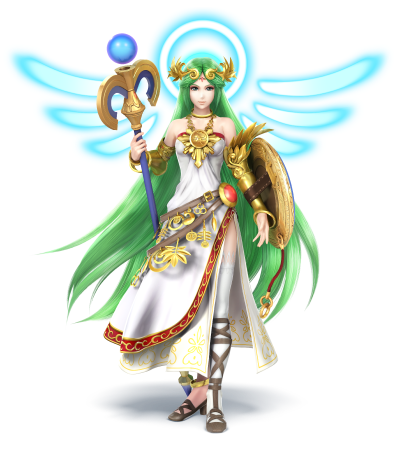 And most importantly...

Yep, it's Pac-Man who is also confirmed!
Palutena and Pac-Man trailers and posters are below! Leave a comment if you want!
Ad blocker interference detected!
Wikia is a free-to-use site that makes money from advertising. We have a modified experience for viewers using ad blockers

Wikia is not accessible if you've made further modifications. Remove the custom ad blocker rule(s) and the page will load as expected.