Tsubaki Yayoi



Creator(s)

Speedy9199

Oldest version

Newest version

Origin

BlazBlue
Tsubaki Yayoi is a character that first appears in BlazBlue: Calamity Trigger as a non-player character. She becomes a playable character from the second game and onwards. Tsubaki is a member of the Yayoi Family, one of the 12 noble Duocecim families. She was enrolled into the Military Academy where she befriended Noel and Makoto Nanayana. After graduation, Tsubaki became an unofficial member of the Librarium's Zero Squad. She is also the childhood friend and love interest of Jin Kisaragi.
In M.U.G.E.N, Tsubaki Yayoi has been made once by Speedy9199.
Speedy9199's version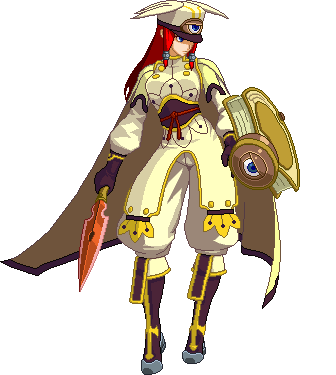 A woman of great speed, this young lass seeks to deliver justice in a stab. A member of the infamous Zero squad, Tsubaki is a seasoned warrior in battle and is not willing to back down in a fight. She shall fight as she sees fit and will rush her opponents down mercilessly.