Super House of Dead Ninjas Boss Rush



Creator(s)

Dark Ruler

Download

Origin

Super House of Dead Ninjas
Super House of Dead Ninjas Boss Rush (known in-game as simply Boss Rush Mode) is a game mode from Adult Swim's online flash game, Super House of Dead Ninjas. As expected, the mode has the player fight all the game's bosses one after the other.
In M.U.G.E.N, Super House of Dead Ninjas Boss Rush was made by Dark Ruler. It is a bonus game that functions in similar vein to the source material, but excludes One-Armed Ninja and Abarghus.
Bosses
The Agile Mantis Spite
Spite is the weakest boss of the game. His pattern consists solely of flying around the stage and throwing bombs.
The Unstoppable Turtle Torment

Torment is the simplest boss in the game. His attack pattern involves merely charging at the player.
The Ferocious Lion Rage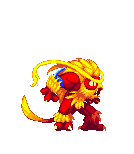 Rage is the easiest boss of the game. He used to scratch the attack moving forward, after riding the wall went up, while jumping under the scratch or jump to the opposite wall.
The Colossal Ox Doom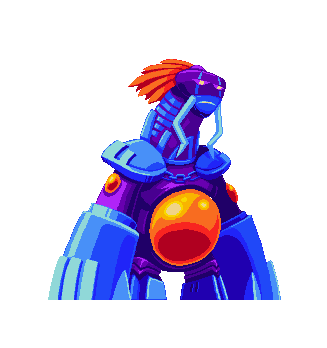 He is the easiest boss for multi-hit character. Damage to your opponent while at the same time that he falls to the ground, the left red statue installed in two after the jump. It emits a fire and the possible destruction of red stone. Repeat this pattern until he dies. If you won once, replaced by a blue stone We hit the stone is yellow barrage.
The Skulking Reptile Horror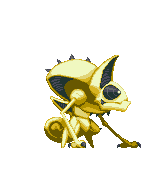 Close to the character, he is quite annoying boss. Moment he moves to a random location, and launch the green bullets. He is only on the timing of the shot is fired and the bullet can, and teleport to a random location again after the attack ended.
The Gluttonous Shark Disgust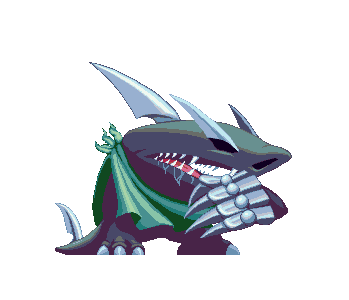 He moved to the end corner of the map changed direction after the launch of four droplets become smaller in size each time it touches the ground. And repeating the above pattern moves once again to the end side of the other side. Repeat this pattern until he dies.
Videos