HOLD ON!
There are versions of this character available that don't have their own branch articles!
Please help us document the following:
Primeus is an original character created by RicePigeon, originally created as part of an April Fool's Day release of a supposed Super Smash Bros. styled Yukari Yakumo.
Primeus is a self-proclaimed "gay fish" whose attacks mostly consist of using other characters and as strikers. The strikers in question consist entirely of either poorly made characters at the time, or characters that have had a large negative reception. Examples of such characters include Actarus' Peter Griffin, ZenonPivot's Kung Fu Mario, DEATHbysp00n's 300guy, MugenJF's Spongebob Squarepants, and Gulthor's Sephiroth. Primeus was mostly released as an A.I. controlled "bait-and-switch" styled joke character, being released under the false impression of being another character. Later versions of the character could now be controlled by a human player and dropped the "bait-and-switch" release gimmick.
In M.U.G.E.N, Primeus has been made by RicePigeon and Masterhand128.
RicePigeon's version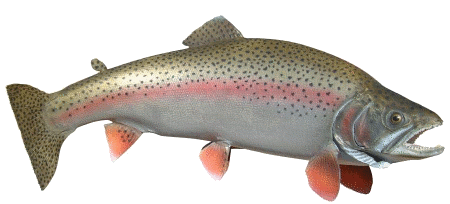 The legendary gay fish himself comes with his army of unusual characters to enact vengeance. Serving as a parody of said characters, one can't be sure if he's 100% sane either, with the ability to spit chickens and missiles from his mouth. This fish is certainly one boss character that will drive anyone to be just as mad as he is.
Trivia
The earliest versions of Primeus were released under the name Primus; to avoid potential copyright issues with the band of the same name, its name was changed to Primeus in later releases.