Neptune



Creator(s)

N64Mario & The Pizzaman

Download

Origin

Resident Evil
Neptune is a generic name referring to an enemy found in Resident Evil 1. They are B.O.W.S. of the Umbrella corporation. They are found in one of the flooded labs underneath the Spencer Mansion.
In M.U.G.E.N, he was made by N64Mario & The Pizzaman.
Gameplay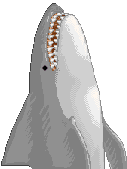 The Pizzaman's version is the only known version of this character. It is a character that only uses one attack. The sprites are based on that Killer Whale from Metal Slug X. It is found in the Resident Evil beta. Its gameplay is similar to that Killer Whale from Metal Slug X. It is submerged into water and like its Metalslug counterpart, it attacks underneath and swallows the foe. The opponent to struggles and is ejected. The cycle is repeated.
Trivia/Facts
Neptune is the Roman name for Greek god of the sea and the god of the sea in Roman mythology.
Ad blocker interference detected!
Wikia is a free-to-use site that makes money from advertising. We have a modified experience for viewers using ad blockers

Wikia is not accessible if you've made further modifications. Remove the custom ad blocker rule(s) and the page will load as expected.