Neptune



Creator(s)

N64Mario & The Pizzaman

Download

Origin

Resident Evil
Neptune is a generic name referring to an enemy found in Resident Evil 1. They are B.O.W.S. of the Umbrella corporation. They are found in one of the flooded labs underneath the Spencer Mansion.
In M.U.G.E.N, he was made by N64Mario & The Pizzaman.
Gameplay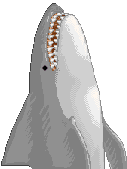 Neptune is a boss character that is heavily based on the Killer Whale from Metal Slug X. The stage's floor is replaced with water while the opponent stands atop a floating platform; Neptune will follow the opponent's movement and occasionally surface in an attempt to eat them, though it is during this time that the opponent can attack Neptune should they manage to dodge its attack.
Ad blocker interference detected!
Wikia is a free-to-use site that makes money from advertising. We have a modified experience for viewers using ad blockers

Wikia is not accessible if you've made further modifications. Remove the custom ad blocker rule(s) and the page will load as expected.