Hulk
Talk

0
3,809pages on
this wiki
The Incredible Hulk

Artwork from Marvel vs. Capcom 3

Creator(s)

Buyog, Acey & Kong, One Winged Angel, Eradicator

Download

Origin

Marvel

The Incredible Hulk is a famous Marvel superhero that has the power of super strength. He is different from the other strong ones because he turns green when Bruce Banner gets stronger. In Mugen, there are 5 versions of Hulk made by Buyog, Acey & Kong, Mgmurrow, One Winged Angel, and Eradicator.
Buyog's Savage Hulk
Edit
Buyog's version is different from Acey's because its moveset is from its own independent game made by the Scruffydragon team, Marvel vs DC. He has less hypers than Acey's.
MGMURROW's Version
Edit

This version of Hulk is custom and you can change the difficulty of its AI. His attacks very unpredictable with a lot of throws and a lot of hypers. It deals a large amount of damage, so while playing against him don't get too close to him or you'll get chained.
Acey and Kong's version
Edit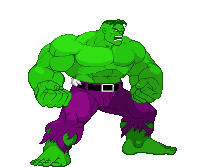 This version of the Hulk is based off the Hulk from MvC2 (Marvel vs Capcom 2) but the stance is custom. It contains more hypers than Buyog's version. Acey's Hulk is voiced by SpiderMew.