This article is in need of improvement!

Brief description needs expanding.
Gameplay text needs expanding.
Movelist needs populating.
Victory quotes section is missing.
Certain categories are missing.

Please help us rectify this!
Oyaji's Hina uses full original sprites and sound effects ripped from DoDonPachi Saidaioujou .
Hina (

Hibachi

)



Creator

oyaji

Download

Resolution

High
Gameplay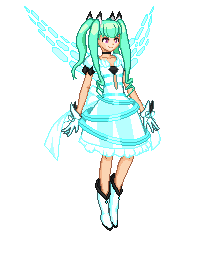 Hina has a custom gameplay, with her entire moveset being based on projectiles. Before the fight starts the player chooses one of the three Elemental Dolls who support the player in the original game, and each one changes Hina's moveset slightly. The Elemental Dolls can also be called on as support assists during the match.
Stats
Movelist
Hovering the mouse cursor over the Command Input icons will display text that refers to the inputs set in M.U.G.E.N's Key Config.
Icons encased in square brackets [

] require the respective button(s) to be held down. Hovering the mouse cursor over the icon displays the hold duration if applicable.
Specials
Hypers
Palette Gallery
Videos
Edits
This character has not been edited.