Dooby Dummy is an enemy character from the game Pencil Whipped.
In M.U.G.E.N, Dooby Dummy was made by Most Mysterious and DarkLuigi.
Most Mysterious's version
Dooby Dummy is considered as a cheap character because it can make a lot of combos, locking down the player with an endless barrage of hits. The character's attacks themselves aren't that powerful, but its brutal A.I. prompts its attacks to come down ruthlessly and consistently.
After losing on the first round, Dooby Dummy summons a green ring around itself to increase its strength; this ring will persist until the end of the final round.
The best way to deal with Dooby Dummy is with projectiles and, if the player is skilled enough, counterattack with another combo whenever it briefly leaves himself open to an attack.
DarkLuigi's edit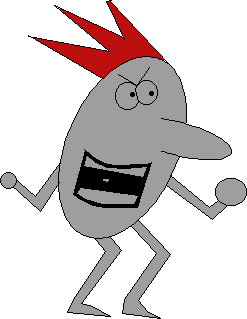 This edit to Dooby Dummy focuses on the A.I., increasing the character's comboability and allowing it to use moves that the player can't activate. When the green ring is summoned after losing a round, the character's Rage mode will be activated, doubling the damage output of its attacks.
Videos