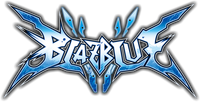 BlazBlue is a fighting game developed and published by Arc System Works, and then later localized by Aksys Games and Zen United.
Characters
Arakune
Hazama
Lambda-11
Litchi Faye-Ling
Makoto Nanaya
Mu-12
Platinum the Trinity
Relius Clover
Taokaka
Valkenhayn R. Hellsing
Ad blocker interference detected!
Wikia is a free-to-use site that makes money from advertising. We have a modified experience for viewers using ad blockers

Wikia is not accessible if you've made further modifications. Remove the custom ad blocker rule(s) and the page will load as expected.