Alice Carroll



Creator(s)

NHK

Download

Origin

Rage of Dragons
Alice Carroll is a character from the Rage Of The Dragons series. Alice's parents were brutally murdered when she was only 10 years of age and became violent when accused of being their murderer. She was later found innocent but was put into Psychiatric care due to her near-insane state of mind. Here, [Elias Patrick treated her, but proved inneffective. However, he did notice there was a particular evil energy growing inside of her. Alice escaped the asylum in order to discover the truth behind the death of her parents.
In M.U.G.E.N, Alice has been made by NHK.
Gameplay

Alice's moveset delivers powerful specials that tend to also be quick, however Alice herself isn't fast. When cornered in a team match, unless Alice can activate her special combo (combos that can be activated anytime by Rage of the Dragons characters,) Alice can become a sitting duck. The best offense when using her is to keep a distance from the opponent.
Stats
Movelist
Hovering the mouse cursor over the Command Input icons will display text that refers to the inputs set in M.U.G.E.N's Key Config.
Icons encased in square brackets [

] require the respective button(s) to be held down. Hovering the mouse cursor over the icon displays the hold duration if applicable.
Specials
Special Combo (x/y or z=depends on player's button configuration Can also be activated in the air.)
Eat It (D, DB, X/Y/Z)
Rising Hell (F, DF, X/Y/Z)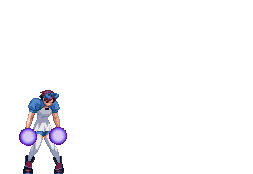 Twinkle Twinkle (DF, X/Y/Z)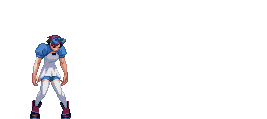 Heads Off (D, DB A/B/C)
Hypers
Red Rose (F, DB, F X/Y/Z)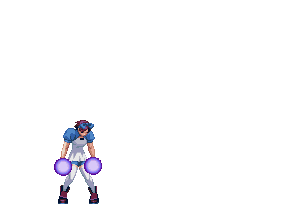 Videos
Trivia
Alice's character is based entirely on Adventures in Wonderland. Her specials and super are named after various references to the book. (For example, Twinkle Twinkle comes from the Mad Hatter's spoof poem Twinkle Twinkle Little Bat, and even her name is a composition of the character Alice, and the author's pen name Lewis Carrol.
Alice has a bug. When performing her Special Combo, Alice will sometimes keep using the exact same attack continously, and there is no way to rectify this, since when the combo is initated, she becomes invincible.
Alice's background story bears a very strong resemblence to American McGee's Alice. Both were orphaned at a young age, and consequently became mentally unstable, and both were violent towards people who accused them of murdering their families. Coincedentally, both characters have brown hair, as opposed to blonde, and neither have frills on their aprons.
Ad blocker interference detected!
Wikia is a free-to-use site that makes money from advertising. We have a modified experience for viewers using ad blockers

Wikia is not accessible if you've made further modifications. Remove the custom ad blocker rule(s) and the page will load as expected.